Resurrecting the VAXen, part 2: SCSI2SD
This post is part of an on-going, multi-decade series on my half-hearted attempts to get all my VAX hardware up and running.
Almost all my SCSI drives have died. This is the way of things, I suppose. Replacements are difficult and expensive to find, and will probably not last much longer anyhow.
Looking for alternatives, I found SCSI2SD, that emulates a hard disk using MicroSD cards as the backing store. Someone's already got it working with a MicroVAX 3100 and VMS (at least, so says the page). I've got a pile of extra MicroSD cards (I seem to get one with every new phone!), so it seems like a good thing.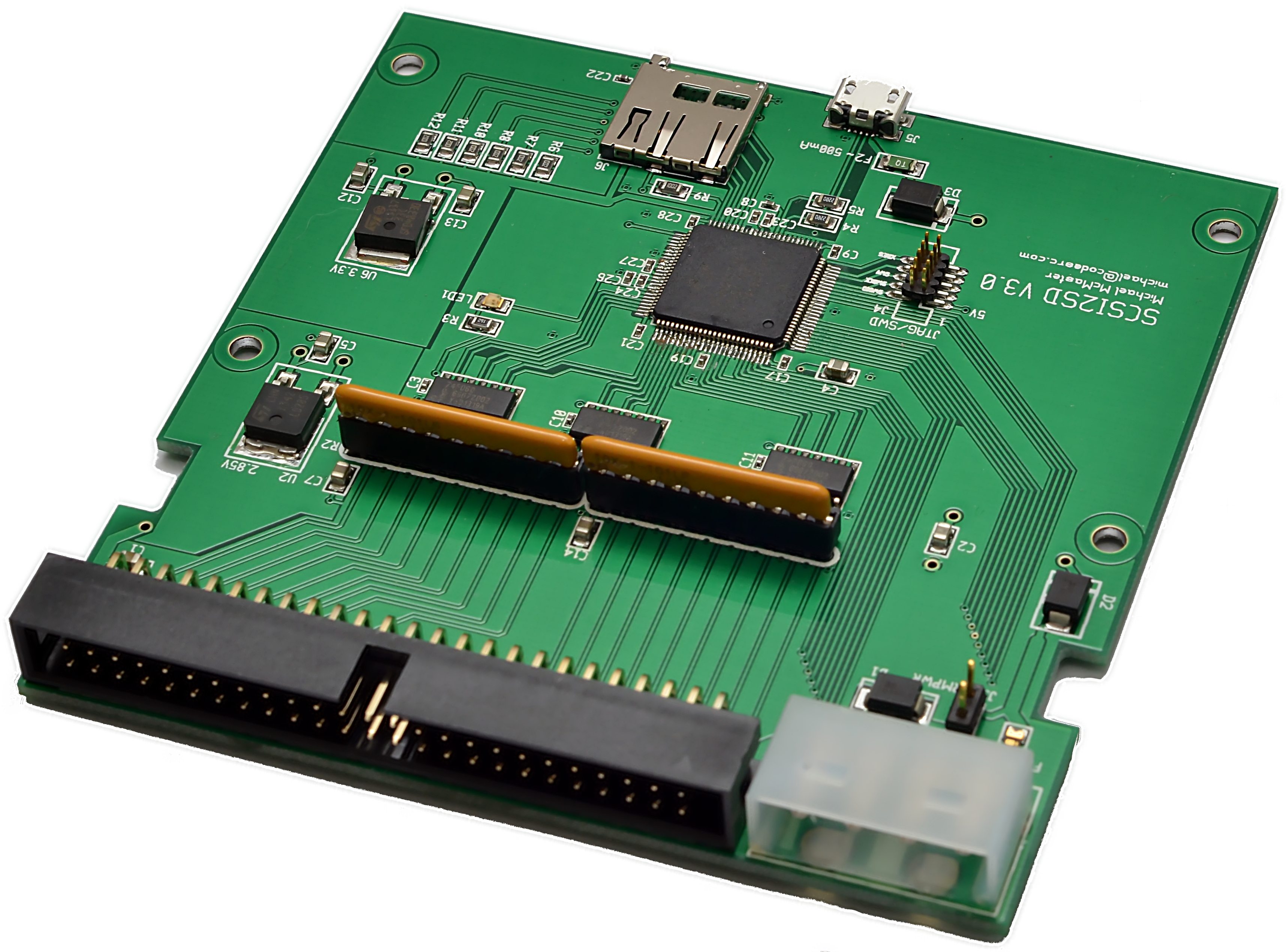 The operation of the card is fairly self explanatory. There's a slot for a MicroSD card and a port for a Micro USB connector. The card is configured by a custom application running on Linux, Windows, or Mac OS X. A bank of resistors provides termination (I promptly removed them since I have external drives I'd like to attach).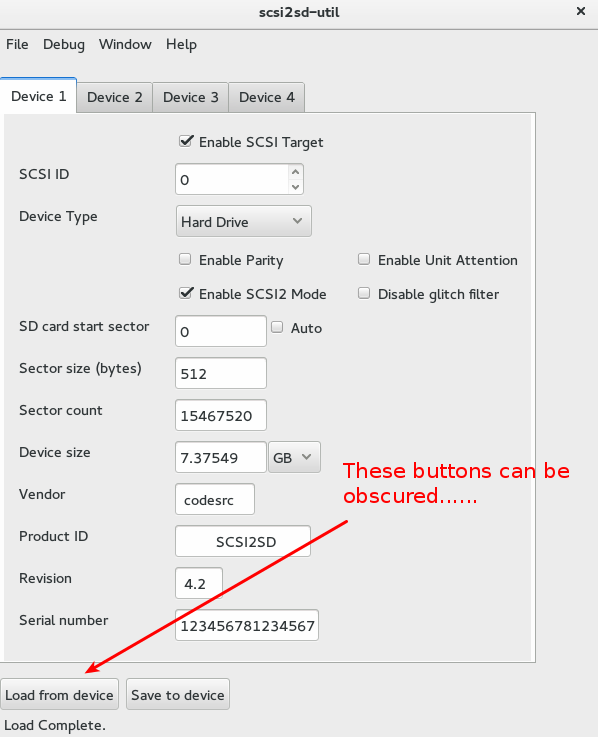 The pre-compiled version from the website would not run on Fedora 22. Luckily, the complete source (as well as schematics) are provided. The GUI is fairly intuitive with a few exceptions:
If your resolution is not high enough, the "Save to Device" button can be hidden. This took me an embarrassingly long time to figure out.
The input on the Device Size auto updates. You can edit the field, but it's acts weird. Entering in a sector count works much better.
It's possible (although I have not tested it) to carve up a big MicroSD card into multiple SCSI targets, providing the illusion of multiple drives. This should be useful on the VAXStation 3100, which cannot boot from drives larger that 1 GB.
After configuring the card, I cabled it up to my VAXstation 4000/60:
>>> show dev

  VMS/VMB      ADDR      DEVTYPE    NUMBYTES     RM/FX    WP    DEVNAM      REV
  -------      ----      -------    --------     -----    --    ------      ---
  ESA0         08-00-2B-1D-84-06
  DKA0         A/0/0     DISK         1.97GB      FX                         4.2
 ..HostID..    A/6       INITR

Hot damn!